Liposuction is a widely popular surgical treatment to get rid of excess fat from areas that show resistance against diet and exercise. It is not just a common body contouring treatment but an effective procedure that can also be performed along with other surgical treatments such as tummy tucks, breast reduction, facelifts, etc. Whether you're a good candidate for liposuction or not, you may consult your doctor first.
In Dubai, there is a plethora of clinics which are providing invasive and non-invasive skin and body treatments to help people get the body they want. Among this wide pool of clinics, it is difficult to find a trusted clinic that provides liposuction surgery in Dubai that is trustworthy and cost-effective.
This is why we have made this blog post for you in which you will find all the necessary information about the process of liposuction, its guidelines, and most importantly, the clinics which provide trustworthy liposuction surgery in Dubai.
Keep reading!
What is Liposuction?
If you are thinking of Liposuction as a magical solution to lose your body fats, do not expect it to work that way. This surgical treatment does not involve cellulite reduction but helps in reducing stubborn fat pockets from areas such as thighs, hips, chin, belly, back, and other body parts from where it is tough to remove accumulated fat. For those who are overweight, it is recommended to lose fat through diet and exercise or any other bariatric procedures.
Liposuction is effective if you have a fat bulge on specific body parts and that fat is not responding to any weight reduction routine.
The procedure of Liposuction
During the Liposuction procedure, the fat is removed from the targeted area through high-pressure suction. A few tiny incisions are made around the targeted fat area and thin tube-like cannulas are inserted inside. The tubes are moved under the skin around the targeted areas where the fat is accumulated and suctioned out. Resultantly, a large number of fat cells are removed depending upon the shape of the targeted body part and the amount of extra fat cells.
The body contouring achieved through the procedure is permanent if your body weight remains stable. Although liposuction is a surgical procedure, it is not a massive one and does not require you to stay overnight. If the amount of fat being removed is in large quantity, you may be given local anesthesia or a deep sedative to keep you relaxed during the treatment.
Types of Liposuction
With advancements in Liposuction, the procedure has become even more effective, less painful, and more specified with the use of state-of-the-art fat removal techniques. These treatments are given on the basis of the targeted area, your goals, and your history with Liposuction.
It will be determined by the dermatologist which type of Liposuction technique should be given. Different Liposuction techniques are as follows:
Laser-assisted Liposuction

Laser-assisted Liposuction also known as SmartLipo breaks down the fat through high-intensity laser light. A tiny laser fiber is inserted into the targeted body part that emulsifies the excess fat. The removed fat is suctioned out through a cannula. Liposuction that is performed under this technique produces lesser bruising and usually takes minimum time to heal.
Ultra-sound-assisted Liposuction

Under this advanced technique of Liposuction, ultrasound energy is entered into the skin through a metal rod. This energy bursts the fat-cell walls and breaks down the excessive fat that gets removed from the body through a cannula. Ultra-sound-assisted Liposuction is effective for fat removal from areas such as the abdomen, back, and sides.

It is the most widely used technique in which an anesthetic solution is applied to the area where it is required to remove the fat. On the treated area, a sterile solution is injected that comprises salt water (assists in fat removal), lidocaine (as a pain reliever), and epinephrine (helps in vessel constriction). This mixture is highly effective in ensuring less blood loss and pain during fat removal.
The solution swells and stiffens the targeted skin area, after which the surgeon makes small cuts into the skin. A small tube-like thin cannula is inserted into the skin. The tube suctions out the extra fat from the body through a vacuum that is connected to it.
Power-assisted Liposuction
In this Liposuction technique, the cannula is vibrated back and forth inside the skin. This rapid movement of the cannula into the skin makes fat removal easier, faster, and more précised. This Liposuction has proven to be less painful and is also suggested if you have a history of other Liposuction procedures.
Guidelines Related to Liposuction Treatment
Liposuction is an effective and permanent fat removal solution through invasive procedures. Although this is not a huge surgical treatment that has severe after-effects, you still need to follow proper guidelines in order to avoid any side-effect in any case.
Pre-procedure Guidelines
Do not shave the area which is to be treated, as it can increase the risk of infection.
Stop intaking Alcohol at least a week before the treatment as Alcohol thins the blood, requiring more time to heal.
Stay away from smoking at least a week before the surgery as the nicotine may increase the risk of complications after the Liposuction surgery.
Do not take drugs such as Aspirin or Ibuprofen, as these medications following the surgery may cause issues with blood clotting.
Stop taking herbal medication 1 to 2 weeks prior to surgery.
Post-procedure Guidelines
Follow a healthy diet plan to fuel yourself with energy to recover from the surgical procedure.
Go for a walk one or two days after the treatment to speed up the healing process.
Refrain from smoking or drinking for at least a few weeks post treatments.
Keep yourself hydrated and drink lots of water, as it helps your body flush out toxins.
Give rest to your body for at least a week or two.
Take pain medication as prescribed by the surgeon.
Liposuction – Pros & Cons
In the world of cosmetic procedures, there are numerous surgical and non-surgical treatments available that claim to provide you a healthy-looking skin and a contoured body which is a dream of many. To attain a slim physique and to get rid of stubborn fat from certain body areas, Liposuction is widely used.
As you are now aware of what Liposuction is and how it works, here we have listed down the pros and cons that Liposuction brings with it.
| | |
| --- | --- |
| Pros | Cons |
| Safe, requires less downtime | Anesthesia will be used |
| Permanently removes fat cells from the targeted body parts | Results will not be maintained if the healthy lifestyle is not forward |
| Results are apparent within few days | Can be complicated for people with certain disorders |
| One-time procedure | Blood clots, scarring, and bruising may occur post-treatment |
| Defines and tones the muscles | Does not address skin tightening |
Best clinics for Liposuction treatment in Dubai
Sometimes, getting rid of an extra fat bulge from specific body parts requires more than diet and exercise. You need to go through certain cosmetic treatments, such as Liposuction, to make your body look and feel more toned and sculpted. Liposuction is also becoming popular as an aesthetic treatment that destroys fat cells and makes targeted body areas look better.
Although the cost of liposuction in Dubai varies depending upon various factors such as the surgeon's experience, and the technique being used, it is not suggested to go for cheap Liposuction providing clinics. There is a complete list of certified and trustworthy clinics which provide Liposuction treatments performed by qualified physicians.

Bizrahmed houses some of the renowned and specialized surgeons in the field of Liposuction and their expertise are not only popular in Dubai but also in the Middle East and Europe. The procedure that is done to remove extra fat from your body is performed through modern techniques and tools, is minimally invasive, and ensure a quick recovery.
Liposuction at Bizrahmed is carried out by specialized surgeons who are always looking to provide the most effective solution when it comes to body and skin care. Commonly VASER Liposuction procedure is used through which ultrasound waves break down the extra fat patches from the targeted body part.
Bizrahmed is a trustworthy clinic in Dubai when it comes to treating body fats, and also with guaranteed results, you will get free follow-ups as well. The free consultation sessions are also provided by expert surgeons to discuss your body goals and to determine if you are a perfect candidate for Liposuction or not.
At Bizrahmed, the cost of Liposuction surgery starts from AED 8400 but may vary depending on the amount of fat that is to be removed.
Location: Al Sarraf Avenue, 2nd Floor, Umm Al Sheif, Dubai
Contact Number: +971 800 249724
Timing: Monday-Sunday: 10 AM to 8 PM
Website: https://www.bizrahmed.com/
European Medical Center & Aesthetic Surgery

Liposuction is a widely popular surgical treatment that helps you achieve a contoured body but to get the best results, you have to consult a certified clinic and surgeon because any risk can lead to serious complications. At EMC, you can put your trust in while opting for Liposuction consultation and surgery, as here, you will find only the best names from the world of aesthetics in Dubai.
During the consultation, the expert consulting doctor will provide you the details about the entire process, will listen to your body's requirements, and develop a treatment plan for you if you are a good fit for the procedure of Liposuction. The dermatologists and skin specialists working at EMC have extensive years of experience and would not let you down with the results.
Location: Jumeirah Beach Road, Facing the Dubai Zoo, Villa#6, Dubai, UAE
Contact Number: +971 4 3448840
Timing: Saturday-Thursday: 10 AM to 2 PM, 4 PM to 8 PM
Friday: Closed
Website: https://emc.ae/

Dr. Hasan Ali is considered among the pioneers of introducing VASER Liposuction in Dubai and with his unparalleled level or knowledge and skill sets, he has made his name in the surgical field in Dubai. With more than 5,000 surgeries being performed by Dr. Hasan, he is trusted by many.
Hasan Surgery also takes pride in becoming an AAAASF-accredited plastic surgery clinic in Dubai since 2016 and is recognized as a premium skincare clinic where the latest technology has been used.
The cost of Liposuction surgery at Hasan Surgery depends upon various factors including the treatment area, the fat that is to be extracted, and the technique being used during the procedure.
Location: Unit 408, Block C, Al Razi Building 64, Dubai Health Care City, Dubai
Contact Number: +971 52 725 9990
Timing: Monday-Saturday: 9 AM to 6 PM
Sunday: Closed
Website: https://hasansurgery.com/
American Academy of Cosmetic Surgery Hospital

If you want to achieve an ideally contoured body for a lifetime, Liposuction is the solution to rely on. At AACSH, the surgical procedure of Liposuction is carried out by skin specialists who have years of exceptional experience and unparalleled expertise.
From diagnosing the candidate thoroughly and analyzing if he is able to go through the process to follow up the post-treatment care, the medical staff at AACSH has the ability to carry out the entire process of Liposuction with utmost care and precision. The consultation prior to the surgery is performed to make the individual aware of the details related to Liposuction. If you want to opt for Liposuction for breast reduction and gynecomastia, the clinic has all the techniques and procedures aligned for you.
While you choose AACSH for the Liposuction treatment, it wouldn't be a money-dampening solution as the surgeons who are going to perform the surgery do not cost much high at AACSH. So, yes, it is also a cost-effective treatment if you are considering AACSH as your Liposuction surgery provider.
Location: Building 73, 26th Street, Dubai Healthcare City, Dubai, UAE
Contact Number: +971 442 37600
Timing: Saturday, Sunday, Wednesday, Friday: 10 AM to 9 PM
Monday, Tuesday, Thursday: 10 AM to 6 PM
Website: https://www.aacsh.com/departments
Dr. Dragana Spica Plastic Surgeon
Dr. Dragana is a prominent name in the field of cosmetic surgery who has a proven work experience of 15 years in which she has made tremendous achievements in the departments of burns, aesthetics, and reconstructive surgeries. With the aim to provide people with a contoured body and flawless skin, Dr. Dragana offers numerous services in the field of body and skin care.
For the treatment of Liposuction, Dr. Dragana uses advanced techniques such as VASER Liposuction that breaks down the bonding between fat cells by passing on the powerful waves. The treatment is performed after a thorough analysis of the individual, after which a treatment plan is made that is customized to each body type.
Location: ENHANCE by MEDICLINIC, Fashion Avenue, Level 7, Dubai Mall, Dubai , United Arab Emirates
Contact Number: +971 58 540 5844
Timing: Monday-Saturday: 8 AM to 8 PM
Sunday: Closed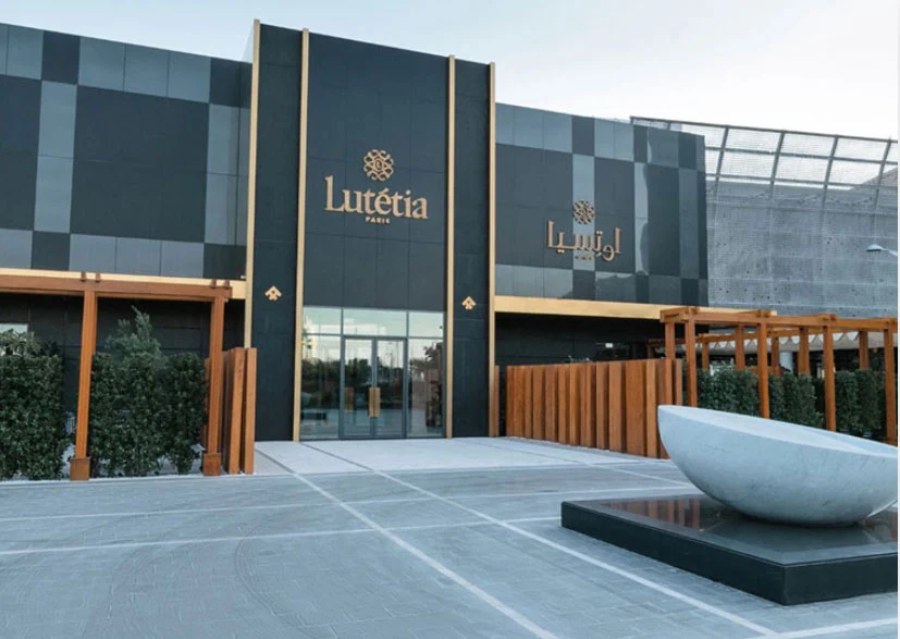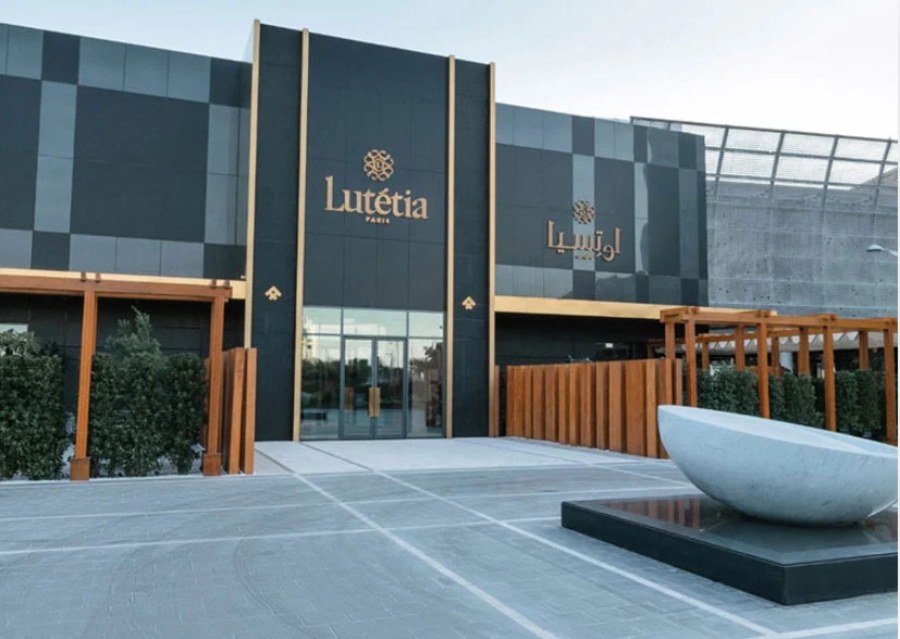 A bespoke, tailored approach towards each Liposuction surgery is ensured at Lutetia Clinics where you will find surrounded by the surgical connoisseurs. After carrying out a careful evaluation of the candidate to find out if he is a proper fit to the treatment, the surgical plan is made. After the surgery being performed, you will witness your body to be more contoured because all of the extra fat bulge will be removed through the Liposuction surgery.
At Lutetia, the opulent and précised treatment that is provided under Liposuction is of premium nature and ensures the individual's safety to be maximum. The minimal incision is ensured by the surgeons so, there is no bruising. The post-treatment guideline is also provided so the scars are reduced in the fastest time possible.
Location: Dubai Festival City Mall, Dubai, UAE
Contact Number: +971 (0) 470 6400
Timing: Monday-Thursday & Saturday: 10 AM to 8 PM
Friday: 12 to 8 PM
Sunday: Closed
Website: https://lutetiaclinics.com/
Adnan Tahir is an elite aesthetic surgeon in Dubai who is well-known for carrying out simple to complex surgical and non-surgical treatments with exceptional levels of precision. For Liposuction treatment, Dr. Adnan Tahir uses HD Lipo, through which you are not only losing body fat but also acquiring toned and more defined muscles. The VASER Liposuction and body-jet Liposuction machines are used in the clinic for more accurate and visible results.
During the initial consultation, Dr. Adnan evaluates the health status of the individual, analyzes the fat layers stored in the body, and with the help of modern techniques, he carries out the work of perfection under Liposuction. He has made thousands of satisfied individuals recommend him for the best Liposuction results possible.
The cost of HD Liposuction is higher as compared to the traditional Liposuction procedures due to the highly advanced technology being used in the process. Its cost starts from AED 50,000 and varies depending upon the areas being treated.
Location: Valiant Clinic, City Walk 13th Street, Dubai
Contact Number: +971 50 567 4770
Timing: Open 24 hours
website: https://adnan-tahir.com/

With advanced technology in the field of cosmetic surgery, CosmeSurge brings innovative and effective solutions to deal with various skin issues. From providing initial consultation regarding Liposuction to guiding individuals after the treatment is done, the specialized skin surgeons make sure to provide treatment plan according to the needs of each individual.
Apart from being a reputed name in the field of Dermatology and aesthetics, CosmeSurge is also known for its qualified doctors and surgeons who have years of experience. Through providing exceptional Liposuction surgery in Dubai, CosmeSurge delivers highest standards of body care cultivating beauty needs of each individual.
Location: CosmeSurge Hospital Umm Sequim 02, Jumeirah PO Box: 71860 Dubai – UAE
Contact Number: +9714 520 0444
Timing: Sunday-Friday: 9 AM to 9 PM
Saturday: Closed
Website: https://www.cosmesurge.com/

A wide array of surgical and non-surgical procedures is provided at SunFace Medical Center where a team of certified surgeons are dedicated to provide personalized treatment plan for each individual. For those who are seeking for Liposuction services in Dubai, this is the place where you can go for consultation and advanced treatments.
Not only SunFace is recognized for its excellent and result-oriented Liposuction treatments but also for providing tummy tuck treatment in Dubai. Liposuction is a safe and permanent solution to reduce extra fat without any downtime, so the complete recovery takes only 1 to 2 days.
At SunFace, the cost of Liposuction starts from AED 6000 and may vary depending upon various other factors.
Location: Unit No: 1001, Jumeirah Bay 2, Plot No: JLT-PH2-X2A, Jumeirah Lake Towers, Dubai, UAE
Contact Number: +971 4 443 2338
Timing: Monday-Sunday: 10 AM to 8 PM
Website: https://www.sunface.ae/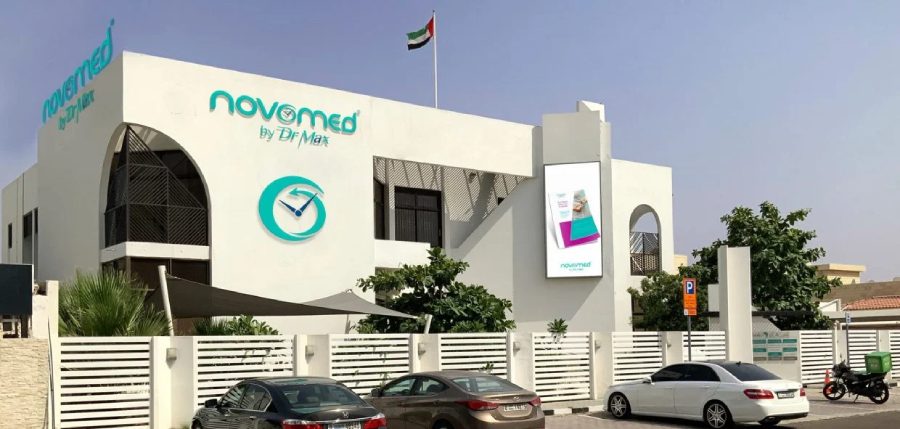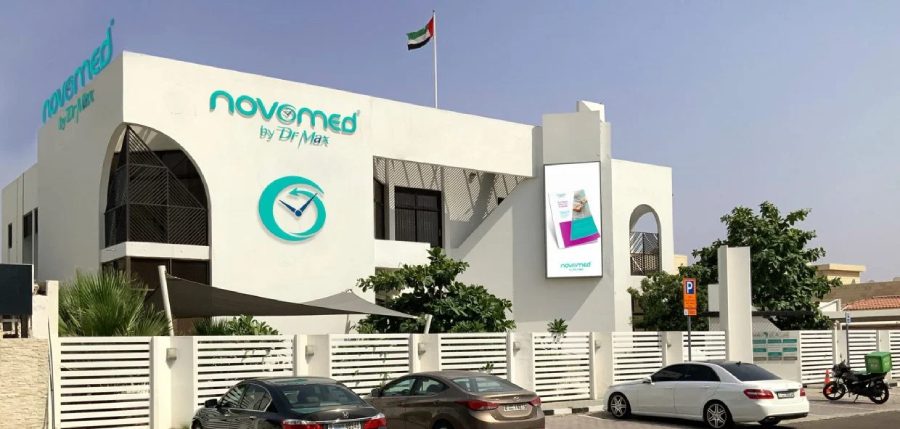 Liposuction is considered as the best treatment for fat removal from certain body parts and to get the most effective results without any potential side effects, you must trust the clinic that has a renowned and certified team of specialists. At NovoMed, you will find aestheticians, skin consultants, and skin surgeons, who are unparalleled in their expertise.
Under the Liposuction treatment, you will get the consultation regarding your skin health, your body goals, the breakdown of expenditure, and the care that should be taken pre and post treatment. The advanced, less painful, and rapid-result producing treatments are given which take minimum time to heal.
Location: DHCC Office No.3013, Block C/D, Al Razi Building 64 Dubai Healthcare City,  Dubai, United Arab Emirates
Contact Number: +971 4 276 5600
Timing: Saturday-Thursday: 10 AM to 7 PM
Friday: Closed
Website: https://www.novomed.com/
The Takeaway
Sometimes, it becomes quite difficult to get rid of excess fat from certain body parts due to the stubborn nature of the fat that makes it resistive to diet and exercise. If you have an ideal body weight, but fat accumulation in certain body parts, your doctor may suggest you to go through invasive procedures such as Liposuction.
Liposuction is a great way to surgically break down the stiff layers of fats but at the same time, it brings with it certain complications. If you do not maintain a healthy lifestyle post-treatment, the results won't appear the same after certain time period. Also, the Liposuction procedure requires high expertise and maximum precision, only qualified surgeons should be trusted with the process.
Do not forget to check out the list of best Liposuction clinics in Dubai if you are looking for some attractive Liposuction in Dubai deals. Liposuction treatments provided in these clinics are performed with utmost care and after a thorough consultation.
Frequently Asked Questions (FAQs)
What are the other names for liposuction?
Other names for liposuction are lipoplasty and body contouring.
How long does liposuction surgery take?
The liposuction surgeries usually take one to three hours.
Who is an ideal candidate for Liposuction?
Any individual with ideal body weight and have extra fat stored in certain areas is a good candidate for Liposuction procedures.
Will Lipo increase the chances of cancer?
No, Liposuction is not related to any cancer-causing agent. Neither does it trigger the production of cancerous cells.
What is the average cost of Liposuction in Dubai?
The average cost of Liposuction in Dubai ranges between AED 18,000 to AED 32,000.
HD Liposuction is an advanced technique to remove the large volume of extra fat cells along with reconstructing the underlying muscles to give them a contoured look.
What is the difference between Liposuction and Coolsculpting?
Liposuction is an invasive procedure in which small incisions are made around the area from where the fat is to be removed while Coolsculpting is a non-invasive procedure that breaks down the body fat through fat-freezing method.
Is there any complication of Liposuction?
Any potential complications involved in Liposuction are infection, fat embolism, fluid accumulation, internal puncture, and contour irregularities.
Tummy Tuck is also known as Abdominoplasty and is used to improve the shape and appearance of the abdomen. During the procedure, an excess amount of fats is removed from the abdomen by tightening the skin with sutures. The surrounding skin is repositioned to attain toned skin.