With the help of advanced eye imaging technologies, many ophthalmologists consider LASIK as the premium solution for vision correction around the world. LASIK is considered the great and most sought-after laser treatment for those struggling to get rid of eyeglasses or contact lenses.
What is LASIK treatment?
LASIK stands for Laser in situ keratomileuses, is a popular laser eye surgery that effectively improves eye vision in people with farsightedness, nearsightedness, and astigmatism. The procedures for vision improvement have evolved over the years, and LASIK is by far the optimum and accurate solution to treat blurred vision without damaging the surrounding eye tissues.
During LASIK eye surgery, a special laser is used to clear the tissue from the front of your eye and reshape the cornea so the light may get the proper focus on the retina for clear vision.
How is the LASIK surgery performed?
Before the start of the LASIK eye surgery, your eye doctor will measure the thickness and shape of your cornea, and if you wear contact lenses, your doctor may suggest you stop wearing them at least a week before the surgery. This refractive eye surgery is pain-free, and the patient may be asked to focus on a specific point.
During the cornea measurement phase, your doctor will examine the tissues which need to be removed. He will also ask about your medical history to determine if you are a safe candidate for the entire process. During this examination, the patient's eyes will be checked if he has inflammation, dilated pupils, dry eyes, or any other abnormalities related to vision.
After a thorough examination, the surgical procedure will start, usually taking around 30 minutes. During LASIK eye surgery, numbing drops are put on the eyes, which temporarily makes your eyes lose any sensation. With the help of an instrument, the eyelid is kept open. The eye surgeon cuts a small flap from the front of the cornea using a femtosecond laser or a surgical tool called a microkeratome. The flap is folded to access the cornea that lies underneath.
With the help of a programmed laser beam, the cornea is reshaped so the light can be focused accurately on the retina. With each beam that is passed on the cornea, a small section of corneal tissue is removed. Once the cornea is reshaped, the flap is put back in its place without any stitches.
What to expect post-LASIK surgery?
A couple of days post-surgery, you will see improved vision without wearing eyeglasses or contact lenses. Although LASIK eye surgery does not require you to abandon your routine completely, your eyes still take around 6 months to heal and improve.
After the treatment, you may feel a burning sensation surrounding the eyes or may even produce more tears. There are high chances of temporary blurriness on the day after the surgery. The discomfort and itchiness will take time to go away completely, and your eyesight will gradually improve. You may be asked to wear special glasses to save your eye from direct light exposure so it gets the proper time to recover.
You will be required to see your eye surgeon 2 to 3 days after the surgery and discuss with him if you have any discomfort or complication with your eyesight. You should be aware of the fact that your vision will not be improved immediately, and it may take 2 to 3 months before your eyes completely heal after the laser surgery. It is also recommended to avoid participating in any strenuous activities which will put a strain on your eyes.
Benefits of LASIK eye surgery
LASIK eye surgery effectively resolves all of your issues related to myopia, hyperopia, and astigmatism. A few of the many benefits of this treatment are as follows:
The results of LASIK treatment are permanent till the eyes start aging naturally. Once the stabilization period after the laser eye surgery is over, you will see the improved vision that lasts a lifetime.
LASIK allows you to get rid of your eyewear completely. The accuracy achieved post-surgery is commendable, which means you can read the paper, drive a vehicle, and go swimming without having to wear your prescribed eyewear.
The flap in the cornea that is cut during the LASIK treatment gets healed without any sutures. No need for bandages to put the corneal flap back in its position.
The patients who have gone through LASIK surgery have reported better vision as compared to conventional laser eye surgery.
If you have any seasonal allergy related to wearing contact lenses, LASIK does not let you suffer from those allergies anymore.
The entire procedure is safe and painless as the numbing drops are used to numb the eyes post-surgery.
95% of people have reported having resolved nearsightedness owing to LASIK eye surgery.
Top clinics for LASIK surgery in Dubai
Dubai is home to modern medical procedures where you will find the most effective solutions for all medical concerns. LASIK is one such contemporary medical treatment that addresses the vision-related issues effectively, and in Dubai, you will find the best clinics offering the treatment using state-of-the-art tools and techniques.
Consider this list of Ultra Lasik Dubai clinics if you are looking for trusted LASIK eye treatment in Dubai.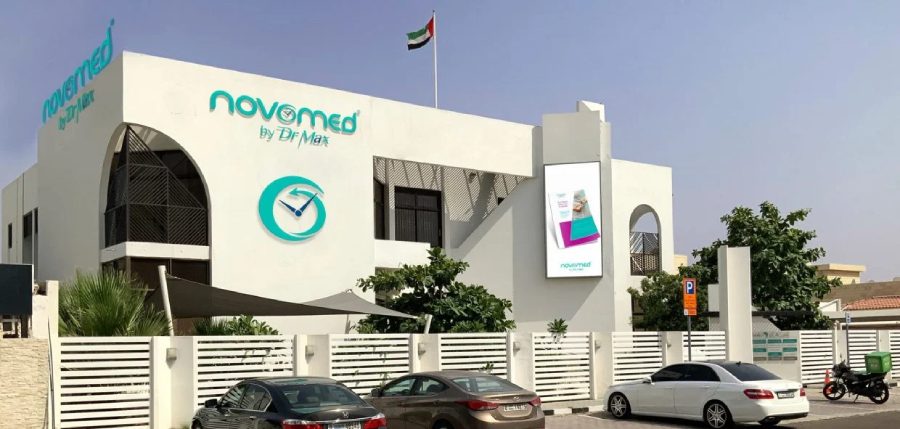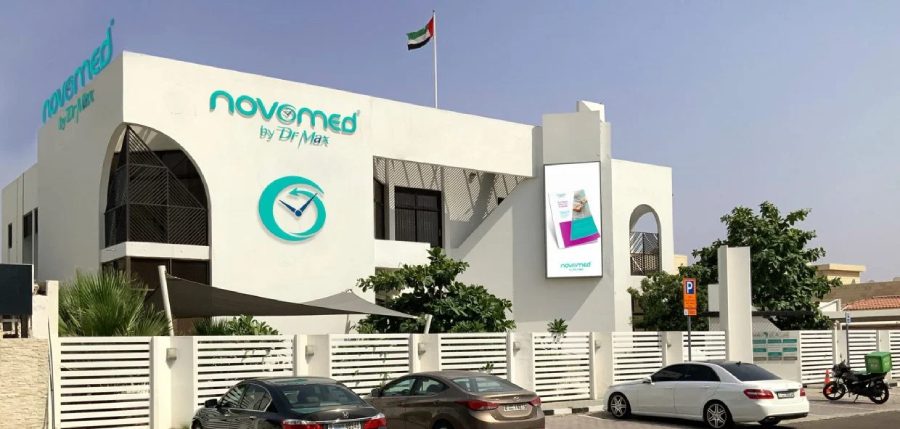 Novomed is a renowned clinic specializing in various medical aspects, including medicine and surgery. It is a trusted name in providing LASIK surgery in Dubai, as it houses some of the finest and most qualified ophthalmologists from across the UAE. It's not only the procedure that is acclaimed, but the after-treatment care provided by the eye surgeons at Novomed is commendable.
With modern tools and procedures, they ensure to provide the best visual therapies to the patients. The consultant ophthalmic surgeons are specialized in performing cataract surgery, glaucoma treatment, LASIK eye surgery, and resolving retinal disorders.
The comprehensive eye examination followed by the optimum eyecare solutions is performed by expert ophthalmologists who detect accurately if you have any age-related eye issues. The tailored care, from the start till the post-surgery appointment will help you get your eyes in the best condition.
Location: Marina Plaza – 3004, 30th Floor – Al Marsa St – Dubai Marina – Dubai – United Arab Emirates
Contact Number:  +971 800 6686
Laser Eye Care & Research Center

Laser Eye Care & Research Center believes in providing premium eyecare treatments in Dubai with its streamlined approaches. The best thing about the clinic is its fast and comprehensive approach to addressing the visual-related issues of the patients.
The use of Ultra LASIK treatment ensures quickness and precision. Superior quality is provided that may dramatically improve your blurred vision. The Laser Eye Care & Research Center has top-class ophthalmologists and surgeons who have successfully carried out thousands of surgical treatments with dedicated and proven expertise.
Also recognized as the pioneer in Laser Vision Correction, the clinic is loved by its customers for its most advanced eye care services and internationally recognized team of eye surgeons.
Location: Dubai Healthcare City, Building 27, Block B, Clinic 402, Dubai, UAE
Contact Number: +971 4 3622955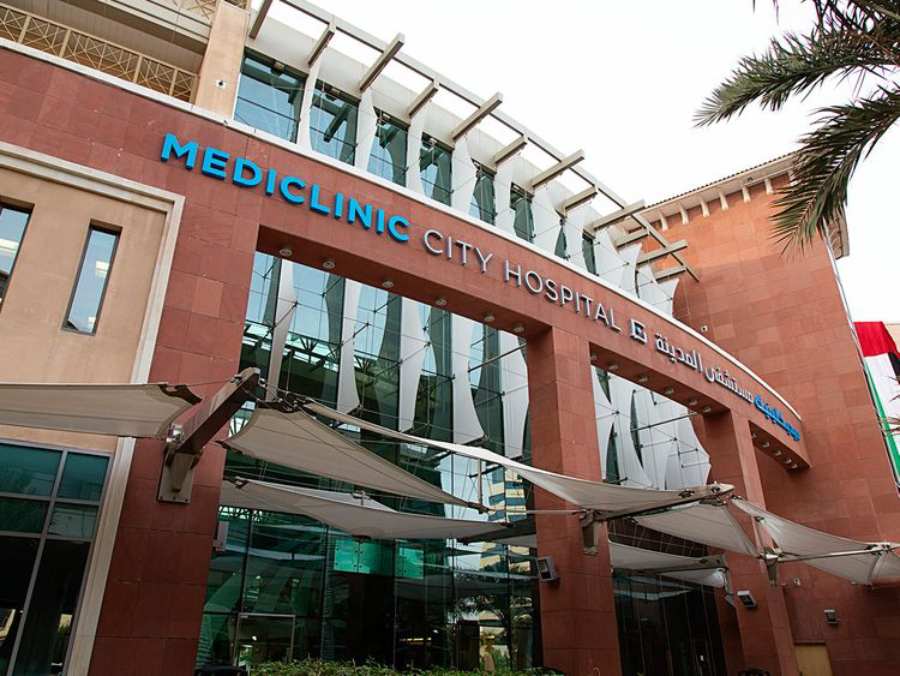 Since 2008, Mediclinic has been serving an unlimited number of patients on a daily basis and addressing their medical issues in the most satisfactory ways. Mediclinic City Hospital in Dubai Healthcare City is a trusted name in the field of ophthalmology. Be it posterior or interior segments of the eyes, the clinic addresses a wide spectrum of visual disorders and impairments.
The Refractive Surgery Unit at the Mediclinic is equipped with contemporary tools and an exceptional team of certified eye surgeons who carry out a wide range of diagnostic and treatment modalities, which lead to superior visual results. The LASIK treatment is one such eye treatment that truly depicts how accurate and qualified the team is due to its level of precision and state-of-the-art procedures.
Location: Dubai Healthcare City, Dubai
Contact Number: +971 800 1999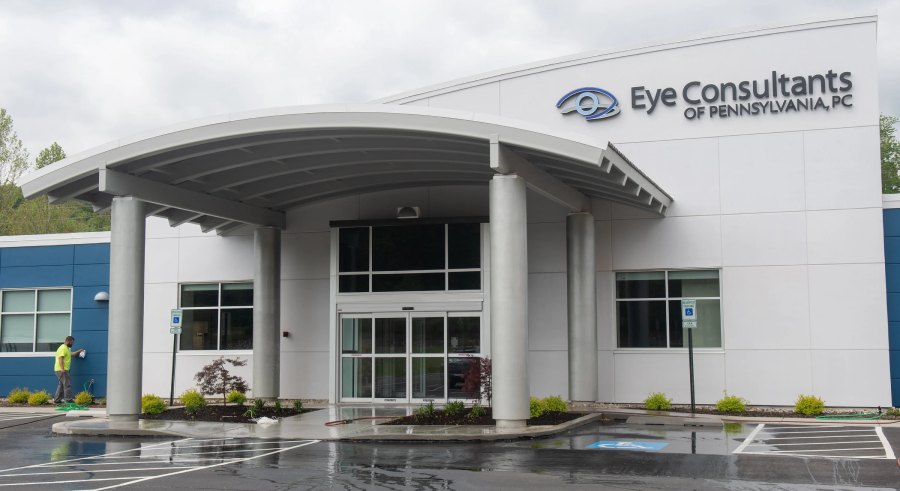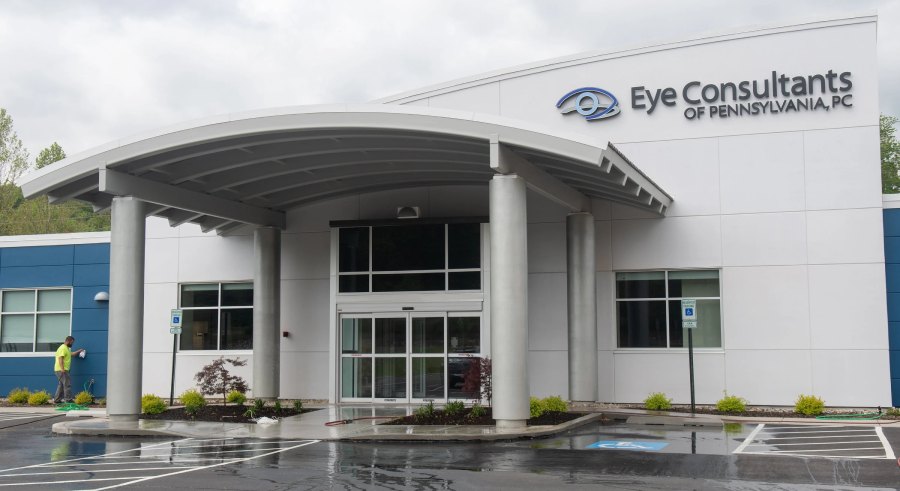 With the goal of achieving optimum results in the field of Ophthalmology, Eye Consultants Center actively provides eye care services ranging from vision blurriness, cataracts, astigmatism, and other issues related to vision. The use of the latest technology is coupled with a certified team of ophthalmologists to provide premium eye care solutions, including Refractive surgeries, LASIK, LASEK, Ultra LASIK eye surgery, Photorefractive Keratectomy, Refractive Lens Extraction, and many more.
Eye Consultants Center also takes pride in becoming one of only a few clinics in Dubai that provide Femto LASIK to address visual acuity problems. The accurate diagnosis is followed by precise eye treatments and post-surgery appointment scheduling; everything is customized based on the patient's condition.
Location: Al Razi Building No. 64, Block C, 1st Floor, Unit 1017, Dubai Healthcare City, Dubai
Contact Number: +971 4 4211 299
Atlanta Vision Eye Clinic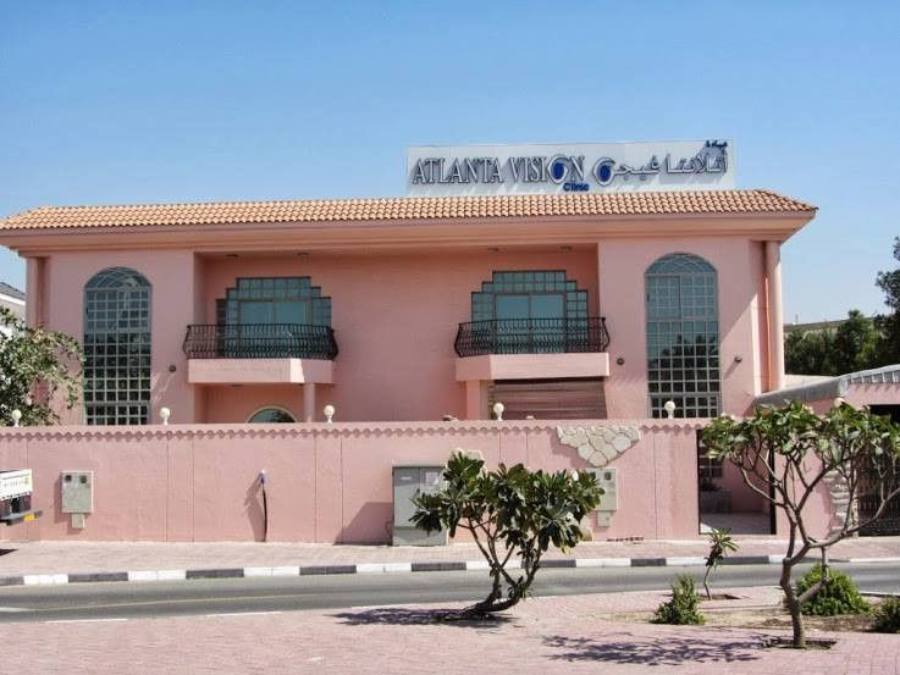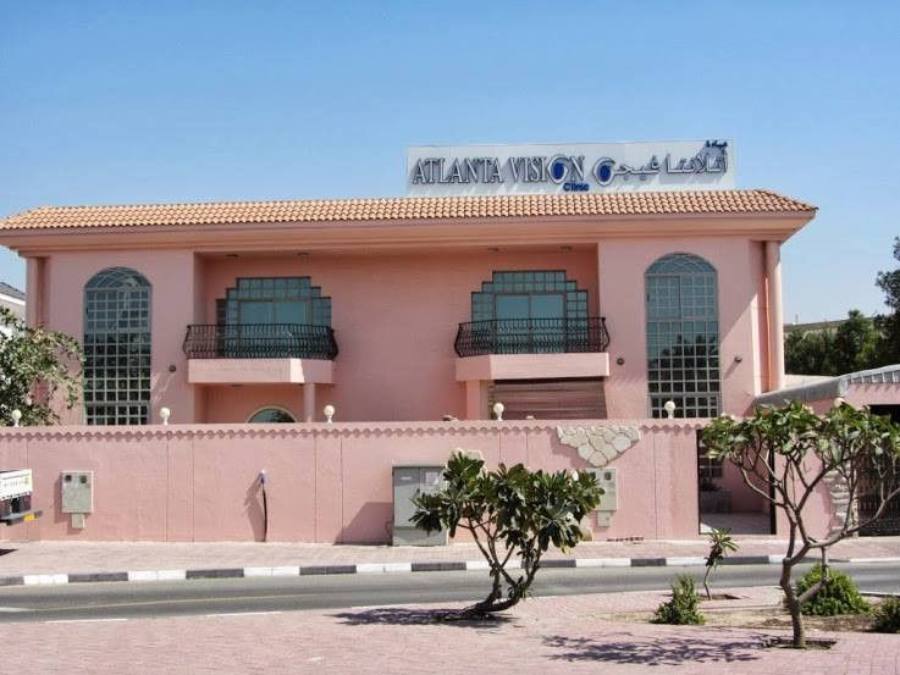 Atlanta resides the most qualified and experienced team of eye surgeons in Dubai, who are best known for their extraordinary medical care and advanced ophthalmic services, especially the LASIK eye surgery. With the help of a highly precise laser, eye surgery is performed that takes a minimum of 10 minutes. The patients who have gone through LASIK at Atlanta Vision Eye Clinic have reported substantial eyesight improvement with minimum post-procedural care.
The clinic is not only renowned for corneal reshaping to enhance the vision but also helps strengthen the cornea. For a stronger cornea, you may ask for LASIK XTRA, which enhances the bond between the collagen fibers in the corneal tissues. With more than 40,000 successful LASIK treatments in Dubai with minimal recovery time, Atlanta Vision Eye Care is a trusted name by many. With the help of the most advanced tools in refractive surgery, the clinic helps you get a broader and clearer vision for a lifetime.
Bottom line
LASIK is a safe and effective procedure for combatting and eliminating certain issues related to vision. For those who are suffering from nearsightedness or farsightedness and desperately want to get rid of eyewear, LASIK is highly recommended for its painless and rapid procedure. It is always recommended to do your research while finding a trusted clinic in the field of ophthalmology. LASIK Dubai Treatment provides substantial results and quickly improves the eyesight. Always consult your eye care provider before going through the treatment and keenly understand the procedure along with its pros and cons.
Frequently Asked Questions (FAQs)
How to get prepared for the LASIK treatment?
Before the procedure, it is recommended to drink enough water, wash away all the makeup from your eyes and surroundings, get enough sleep, and avoid wearing lenses as they can change the shape of the cornea.
In which cases does LASIK not work to produce proper results?
In certain conditions such as diabetes, lupus, glaucoma, and other autoimmune diseases, the results of LASIK eye surgery might not be as effective as they should be.
What is the difference between LASIK and LASEK?
LASIK is a popular corrective eye surgery in which a special laser is used to remove the corneal tissues so the light that enters the eyes is properly focused on the retina. LASEK is also a widely used eye surgery that is performed on people who have an underlying health conditions and thin cornea.
Myopia or commonly known as nearsightedness is a vision condition in which near objects are clear while objects far away look blurred. Myopia is caused due to the improper shape of the lens or cornea or when your eyeballs are grown too long from the front.
Hyperopia or commonly referred to as farsightedness is a vision condition in which distant objects are clear to see while near objects look blurred. Hyperopia is caused when the eyeballs are grown too short from the front, or it may also develop due to the improper shape of the cornea or lens.
Do the results of LASIK treatment last longer?
The results of LASIK treatment are proven to last for a lifetime as this laser treatment reshapes the cornea permanently.
LASIK eye surgery is not painful. However, after the treatment, you may feel slight discomfort in your eyes or may feel temporary blurred vision for a while.
How much does LASIK cost in Dubai?
The cost of LASIK surgery in Dubai is between AED 3000 to AED 7000 per eye.
What is the best age to get LASIK treatment?
The ideal age to get LASIK treatment is between 25 to 40 years. People with age above 40 may also undergo LASIK eye surgery.
Can LASIK stop the natural aging process of the eyes?
LASIK eye surgery treats the eyes by reshaping the cornea but does not stop the eyes' natural aging process.
Astigmatism is associated with blurry or distorted vision.
What is the success rate of LASIK surgery?
The success ratio of LASIK surgery usually has, and it is reported that 95 out of 100 people who have gone through this laser surgery have successfully gotten rid of eyeglasses or contact lenses.