Prime medical network is a vast healthcare system that has 14 multi-specialty medical centers divided across Sharjah, Dubai, and Ajman. These centers offer the latest medical services, procedures, tests, and diagnostics across multiple medical specialties.
Prime medical centers offer the best healthcare facilities and are listed amongst the top community health providers in the UAE. Here, you have a list of specialist doctors available to treat all types of problems.
Each medical center offers a range of services from general practice to specialties, along with diagnostic facilities, and much more, all under one roof.
Prime medical centers have a record of having around 4000 medically insured and non-insured patients served daily across all the centers.
Services Offered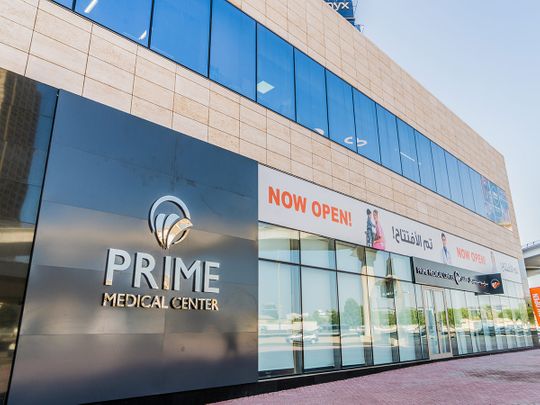 Prime medical centers are located in different residential areas in Ajman, Dubai, and Sharjah. With over 4000 medically non-insured and insured patients, these centers offer the following services.
Offers diverse specialty out-patient services under a single roof
Multiple specialist doctors available at all centers
Complete diagnostic support for the convenience of the patient
A centralized call center for booking appointments: 04 7070999
Dedicated facilities for car parking in all centers
Free Blackberry and iPhone apps for booking doctor's appointments
Prime medical centers are available in all central residential areas, offering a multi-location advantage for patients.
Homecare facilities
EMR, electronic medical records available at all call centers for allowing data sharing, getting the medical history of the patient.
Medical Team
Aafreen Shaikh – Physiotherapist
Dr. Alvin Casono – General practice
Dr. Subash K – Pulmonologist
Dr. Matheresa Madronero – Pediatrician
Dr. Abdul Rafik AbdulMagd – Rheumatologist
Dr. Sandeep Varma – Nephrologist
Dr. Arun Karanwal – Oncologygist
Dr. Arvind Kulkarni – Ophthalmologist
Dr. Rizwan A. Kazi – Gastroenterologist, Endoscopist
Dr. M. S. Kumar – Endocrinologist
Dr. Gunasekar Gandhi – General surgery
Dr. Snehal Desale – Dermatologist
Dr. Gaurav Khurana – Dentist
Dr. Abdul Subooh Rizvi Syed – Urologist
Dr. Mustafa Hatim Mahseri – ENT specialist
Dr. Anil Singh – Cardiologist
Dr. Sandhya Shenoy – Internal medicine
Ms. Jinu Mary Prasad – Clinical dietician
Dr. Farida Pithawala – Gynecologist
Working Hours
Opening hours of Prime medical center are:
Saturday – Thursday: 08:00 am to 11:00 pm
Special Offers
Prime medical centers offer multiple special offers.
Vitamin "D" offer
0% easy payment plans
Pediatric clinic working hours 9 AM to 9 PM
Orthopedic clinic working hours 9 AM to 9 PM
Women's package
Vitamin B12 offer
PCR swab collection for Luftansa Airline
PCR swab collection for Air Arabia
PCR drive-thru
Diabetic packages
Invisalign
Dental offer
Contact
The Prime medical centers can be contacted through several ways are given below:
Prime Medical Centers Phone Number
For appointments and further details, you can contact the centralized call center number.
+971-4-7070999
Prime Hospital Number
+971 4 2929777
Fax
+971 4 2721549
Request an Appointment
You can also visit the website of Prime medical center to directly request an appointment.
Website
Emails
Location
No. 203, Shk. Saud Building, Opposite Al Reef Mall, Deira – Dubai – the United Arab Emirates